| | |
| --- | --- |
| Client | Association St. Prex Festival, St. Prex |
| Architecture | ALICE/EPFL (Atelier de la conception de l'espace), Lausanne, Dieter Dietz, Sybille Kössler, Sara Formery, Rudi Nieveen |
| General planning | Caretta Weidmann |
| Planning | 2012 |
| Realization | 2012 |
| Status | Built |
On Lake Geneva in the Canton of Vaud, performances by dancers and musicians are held annually under the open sky in the medieval town of St. Prex. A covered venue for the event was installed for the first time in 2012. This roof consists of a hemispherical balloon with an inner ring at its bottom edge to absorb the deflection forces from the balloon. The balloon itself is fixed to the inner ring at forty-eight attachment points. The hemisphere is attached at six load transmission points to the truss-like stage ring at a height of about twelve meters, which corresponds to roughly half its diameter. The ring, in turn, rests on three groups of columns that are hinged to individual concrete foundations. Three load transmission points transmit only compressive forces, while the remaining three can be locked in place and also transmit tensile forces. The stage ring is tilted about eight degrees from the horizontal. The higher part covers the spectator seating and the lower part covers the stage.
When filled with helium, the balloon and its inner ring can float above the stage ring. The hemisphere will ascend into the sky while anchored by three pairs of cables, whose upper ends are fixed to the load transmission points of the balloon's inner ring. To be able to regulate the position of the balloon in space as desired, one cable from each pair is secured vertically and the other diagonally. This permits adjustments in all six degrees of freedom.
The design of the helium balloon and the precise constraints it mandated were developed in consultation with a firm that specializes in constructing large balloons.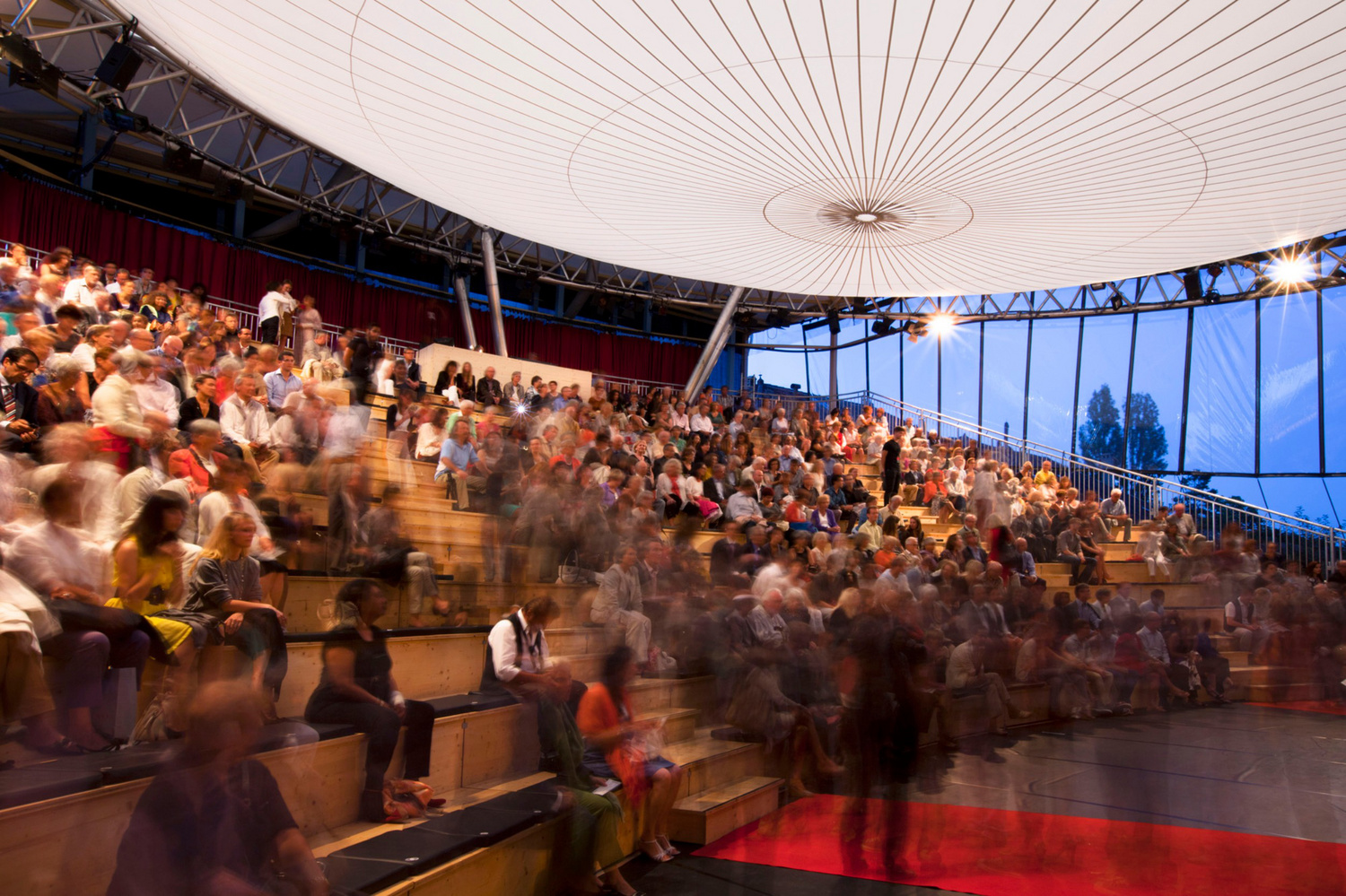 Innenraum im Endzustand Timothee Zurbuchen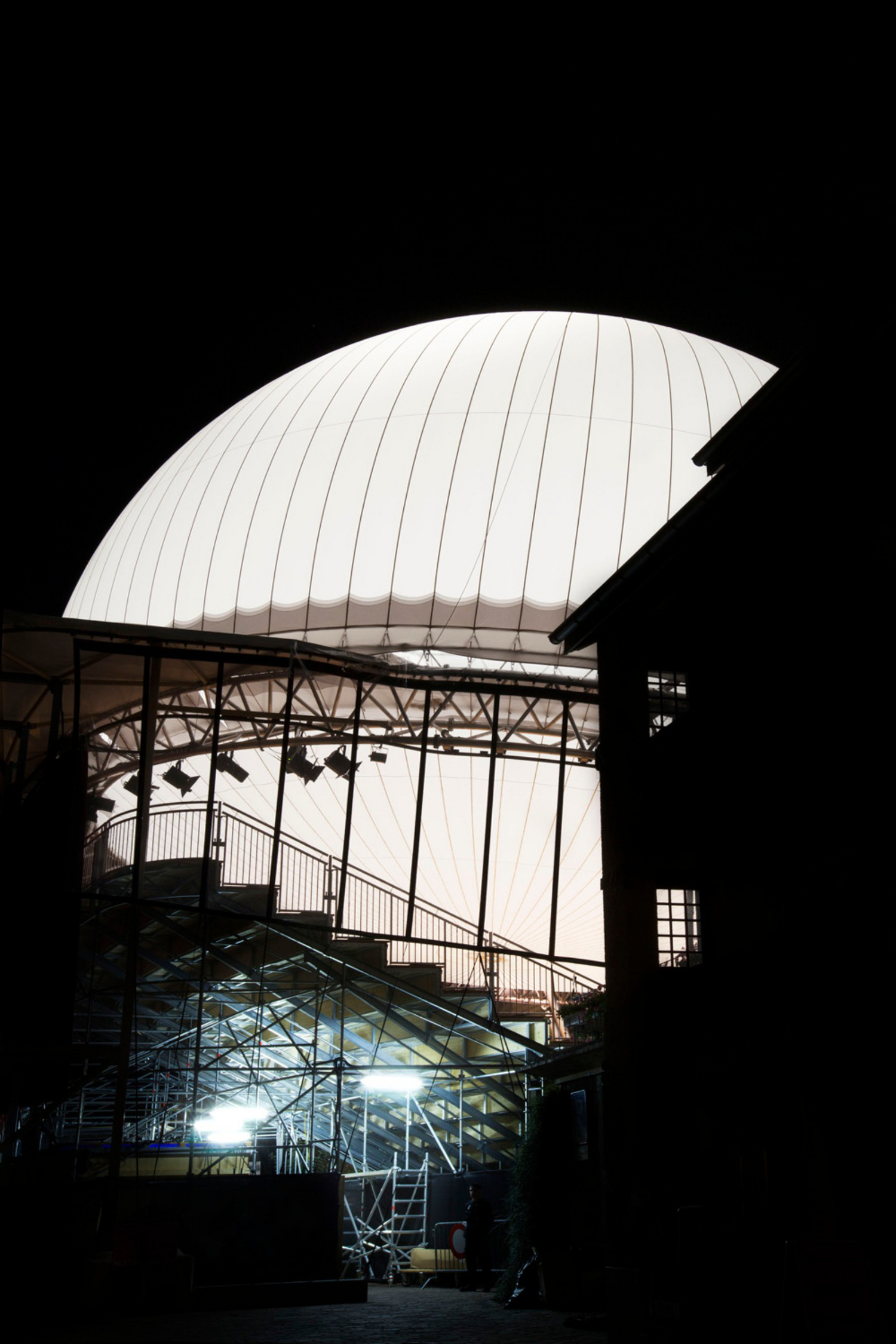 Impression des leuchenden Ballons bei Nacht Timothee Zurbuchen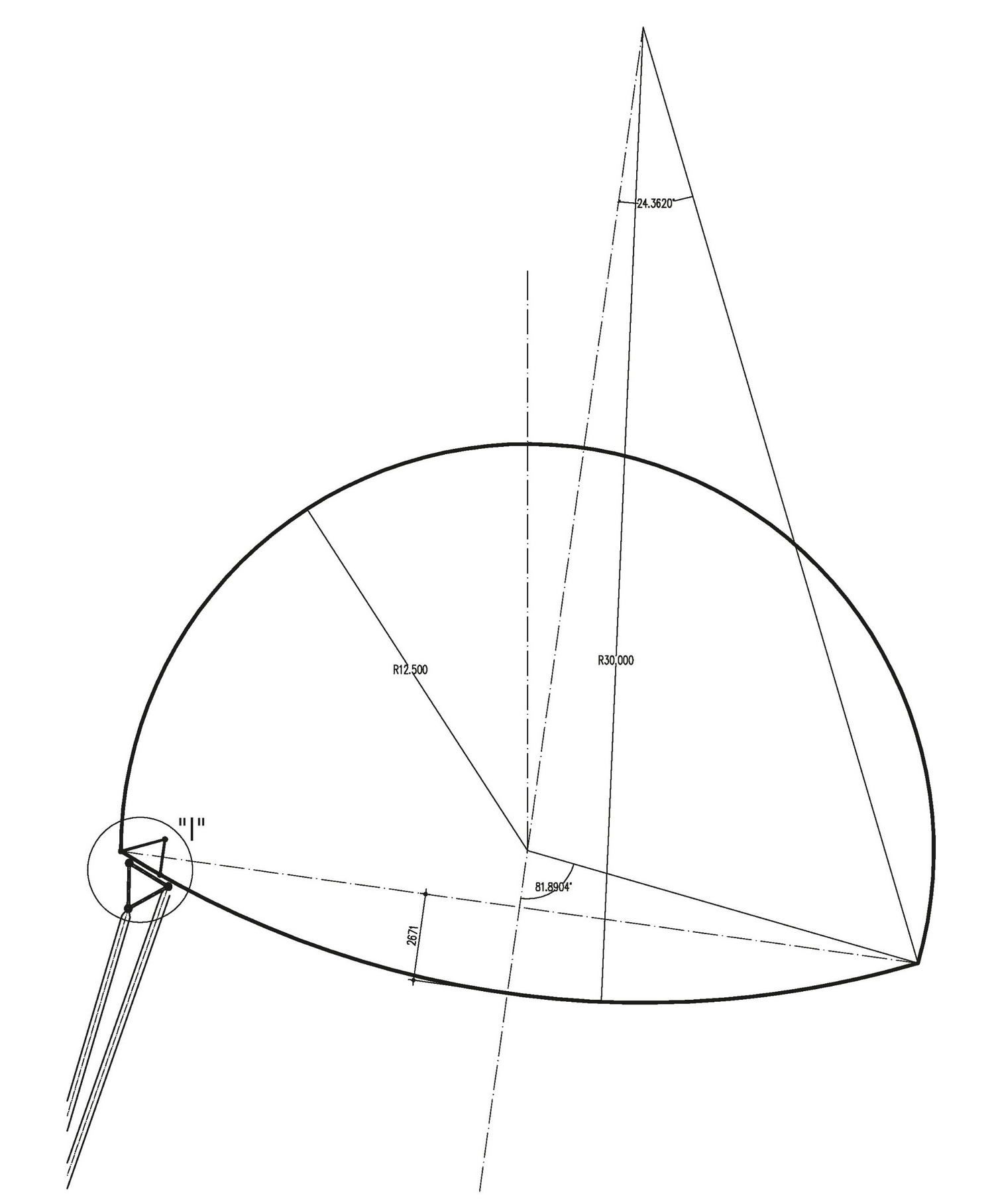 Geometerische Definitionen Schnetzer Puskas Ingenieure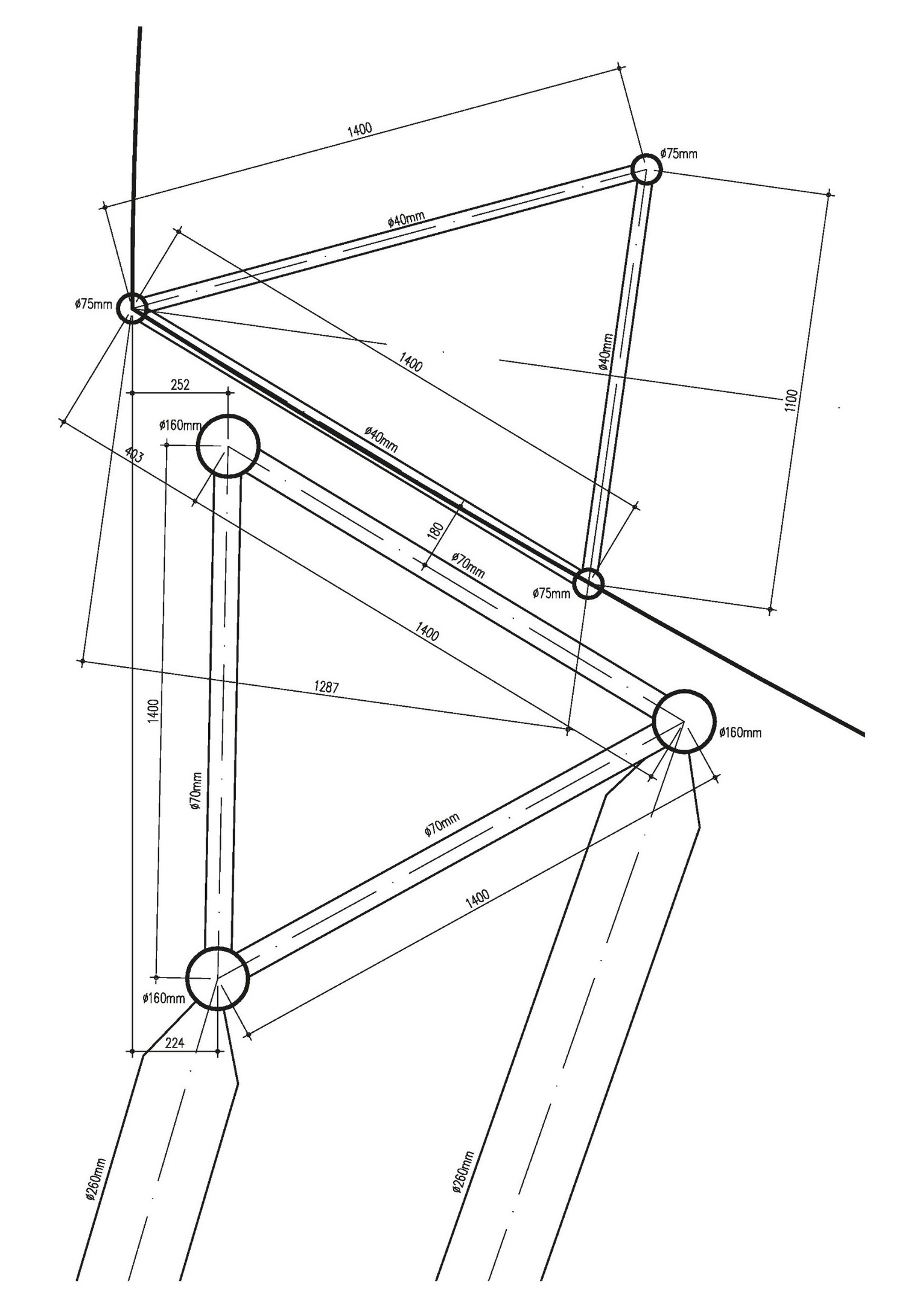 Detailquerschnitt Innenring und Bühnenring Schnetzer Puskas Ingenieure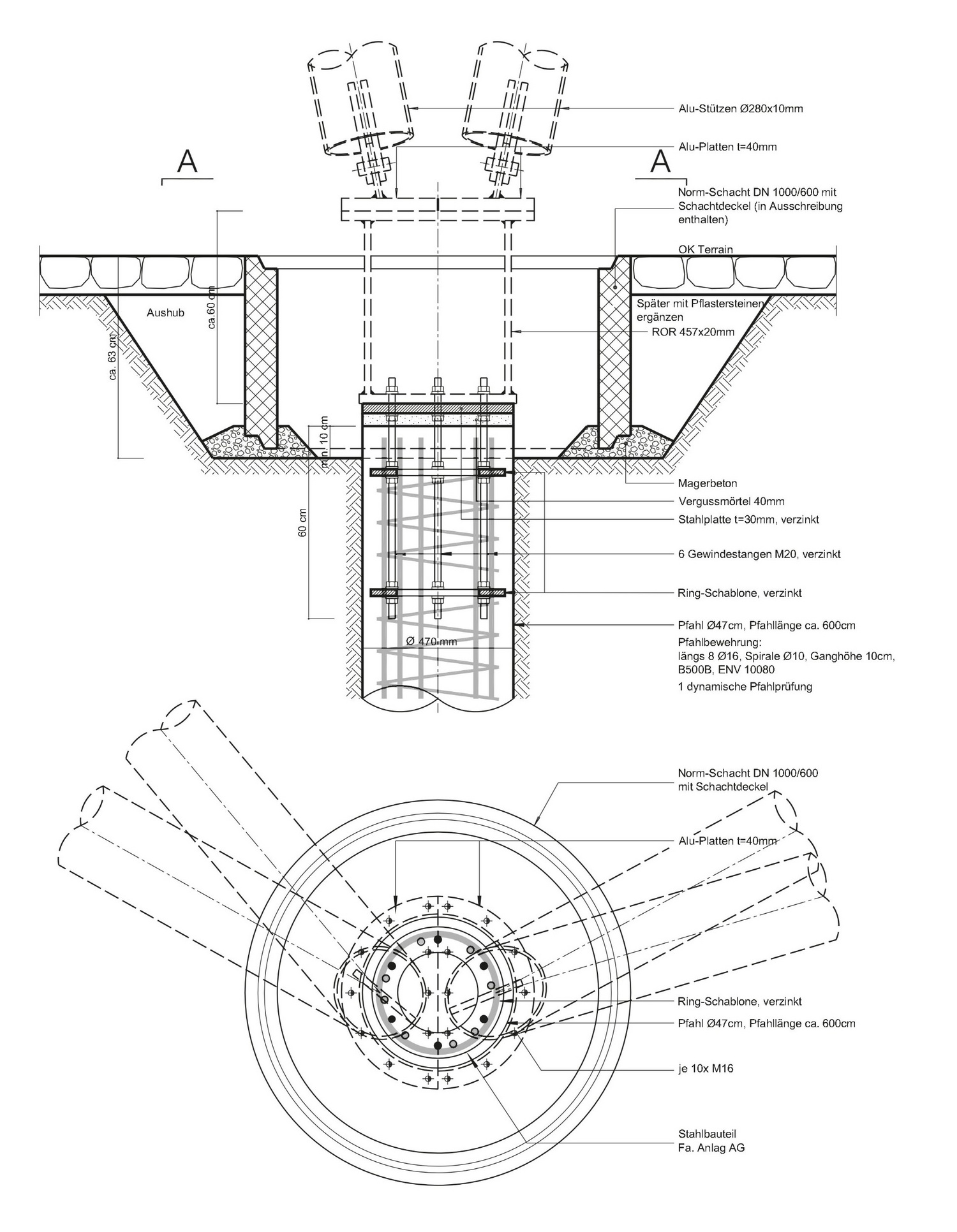 Detail Fussverankerung, Querschnitt (oben), Grundriss (unten) Schnetzer Puskas Ingenieure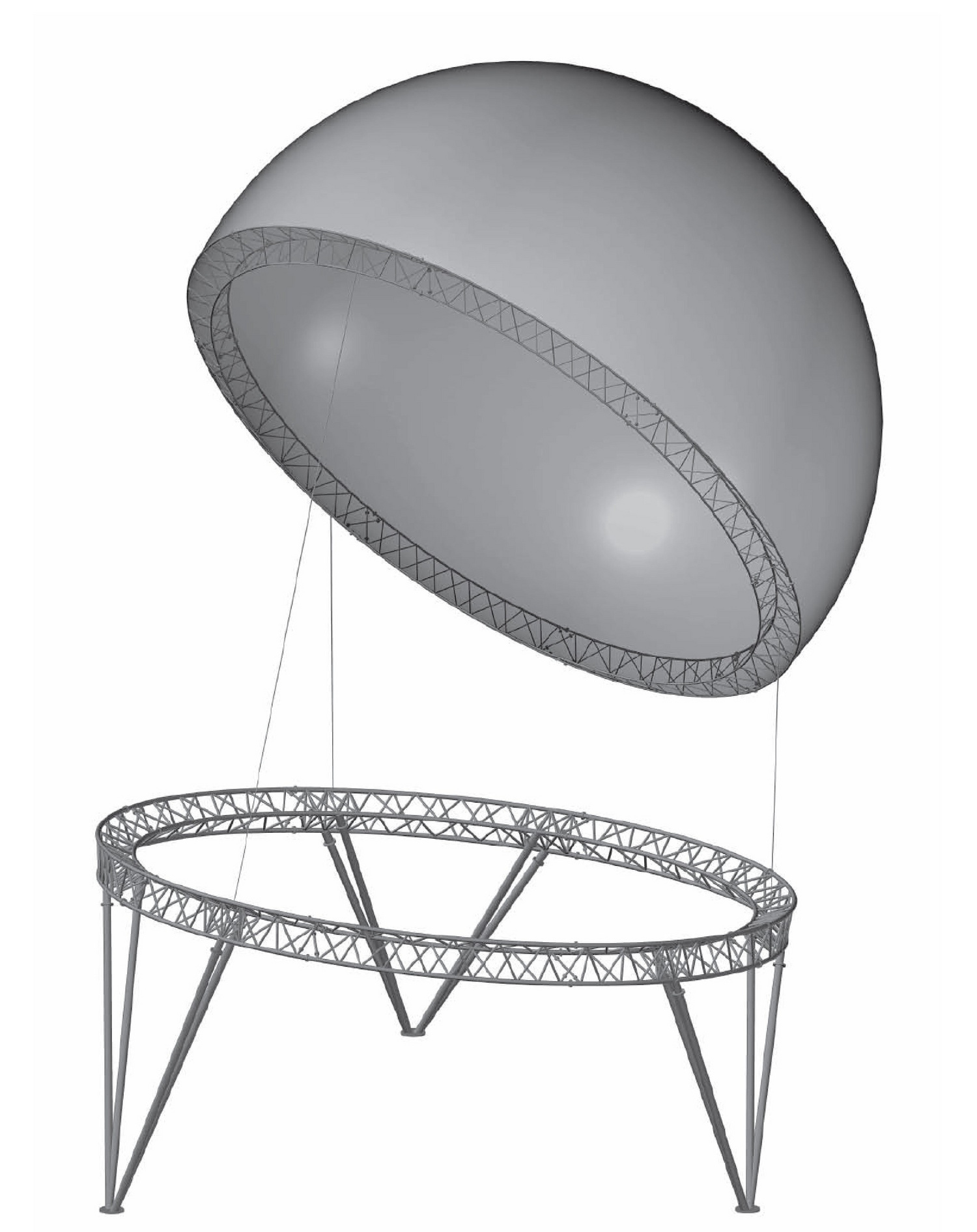 Visualisierung mit abhebendem Ballon Schnetzer Puskas Ingenieure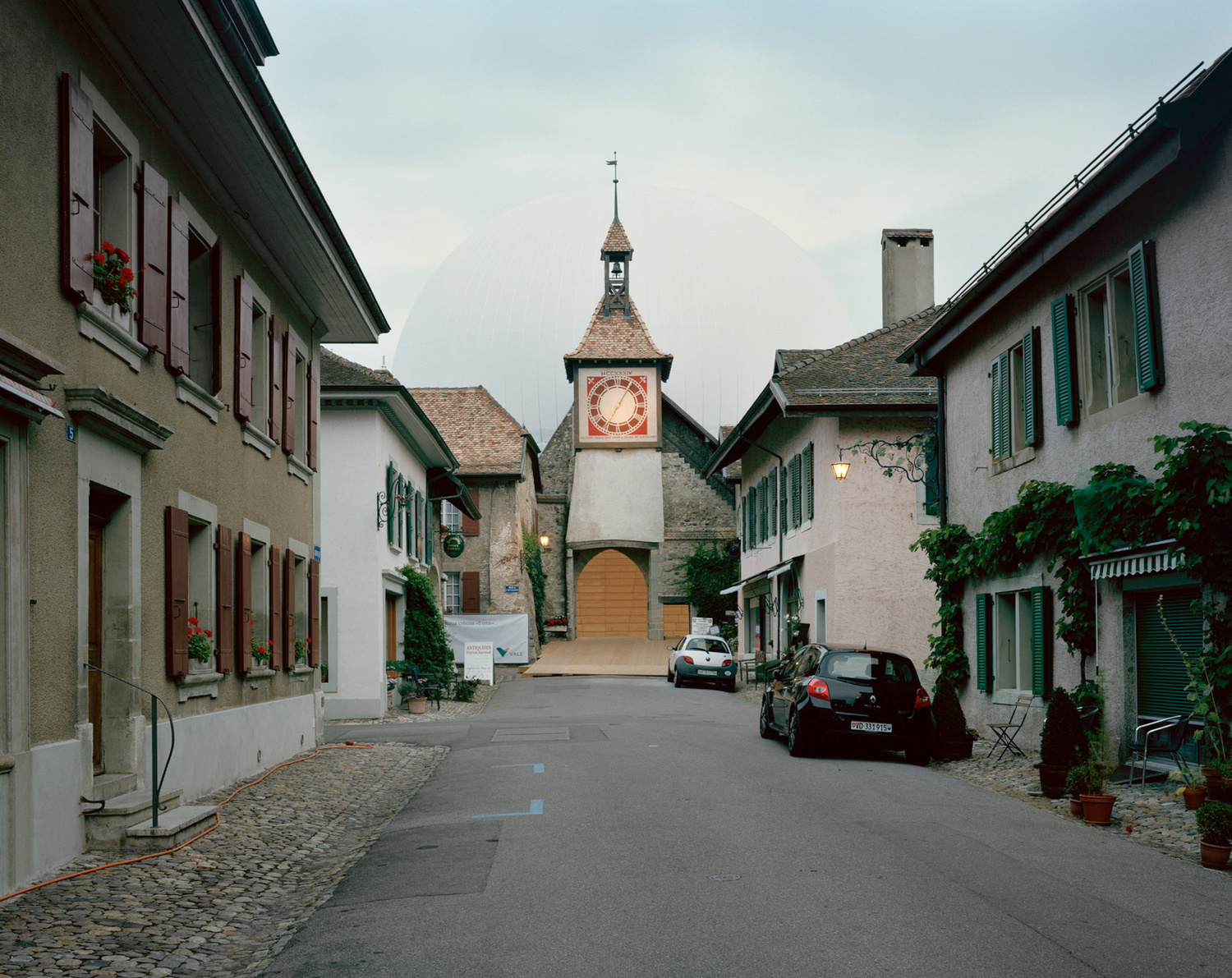 Joel Tettamanti / ALICE Studio EPFL
| | |
| --- | --- |
| Client | Association St. Prex Festival, St. Prex |
| Architecture | ALICE/EPFL (Atelier de la conception de l'espace), Lausanne, Dieter Dietz, Sybille Kössler, Sara Formery, Rudi Nieveen |
| General planning | Caretta Weidmann |
| Planning | 2012 |
| Realization | 2012 |
| Status | Built |