| | |
| --- | --- |
| Client | Privat |
| Architecture | Marques Architekten AG, Luzern |
| Structural Engineering | Schnetzer Puskas Ingenieure / Borgogno Eggenberger + Partner AG, St. Gallen |
| Planning | 2009-2011 |
| Realisation | 2011-2013 |
| Status | Built |
The house on Rosenberg in St. Gallen displays a strong interweaving of space and structure. The structure of the unpretentious building, developed together with the architect Daniele Marques, is surprising at first glance, because the inside is not directly legible from outside. The architectural and structural expression of the house is shaped by the exposed concrete facade, which features different hues in each story, as well as the interior walls – all of which are designed to carry loads. The outer skin was prestressed at the spandrel bands by means of an internal tensioning device inspired by technology typically used for silos. Since the outer shell functions as a supporting element to help carry the building loads, large, column-free spans are possible inside the house. This roomy, column-free spatial organization is made possible by a crosswise arrangement of shear-walls on the upper floor.
The insulation layer is consistently located between the outer skin and the inner wall or slab levels, which presented significant challenges in terms of building physics and construction detailing. Individual couplings link the internal structure to the load-bearing outer skin, which made it possible to design the building with just a supporting shell. The flow of forces to the exterior is ensured with shear dowels and debonded anchors as well as vertical frictional and sliding bearings. The interplay of the load-bearing planes from inside and outside with the corresponding flow of forces through the insulation layer was, in this case, a structural challenge in itself.
Dreidimensionales verschachteltes, scheibenartiges Tragsystem Schnetzer Puskas Ingenieure

Parallele dreigeschossige Wandscheibenmodelle Schnetzer Puskas Ingenieure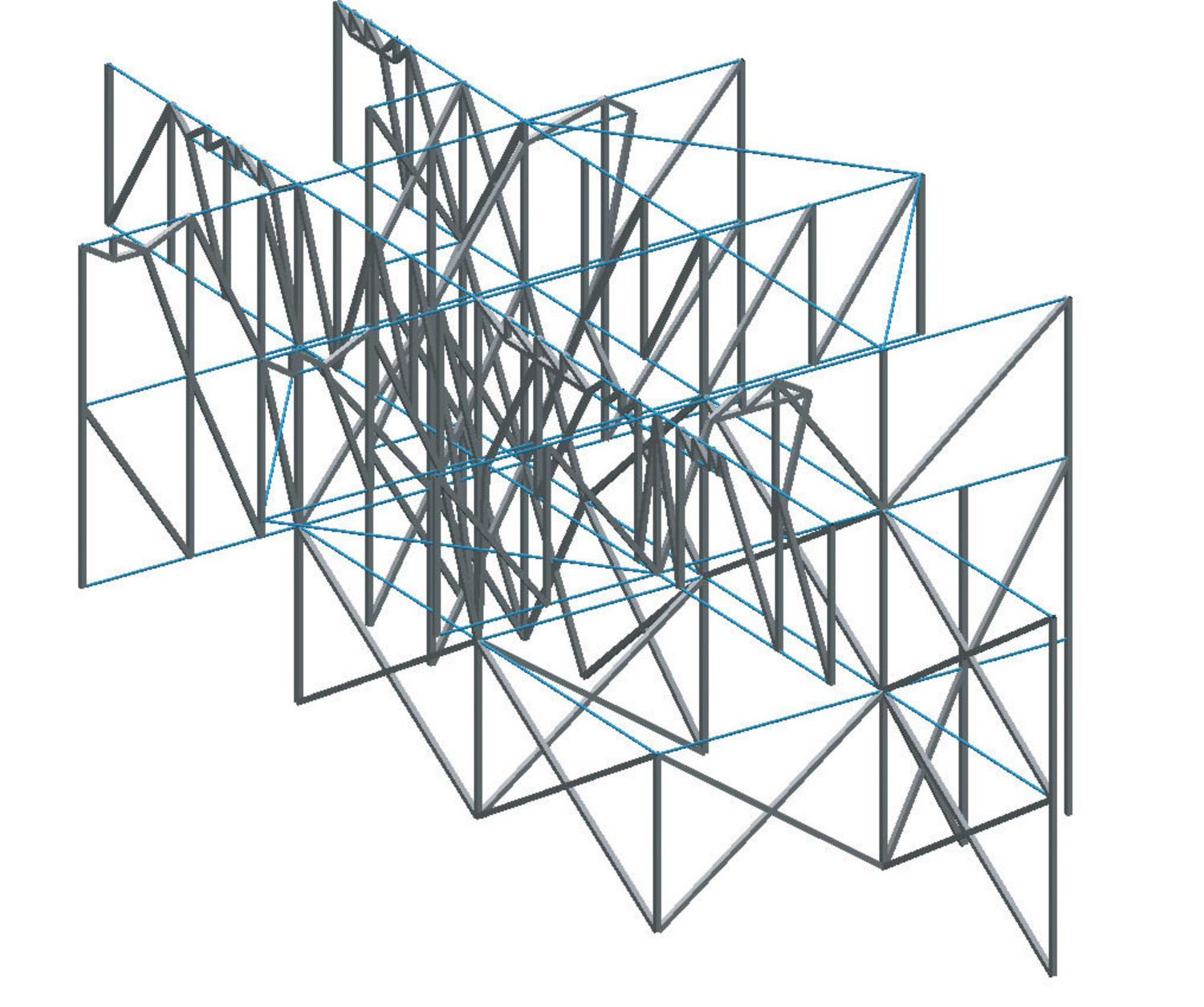 Dreidimensionale Fachwerkanalogie Schnetzer Puskas Ingenieure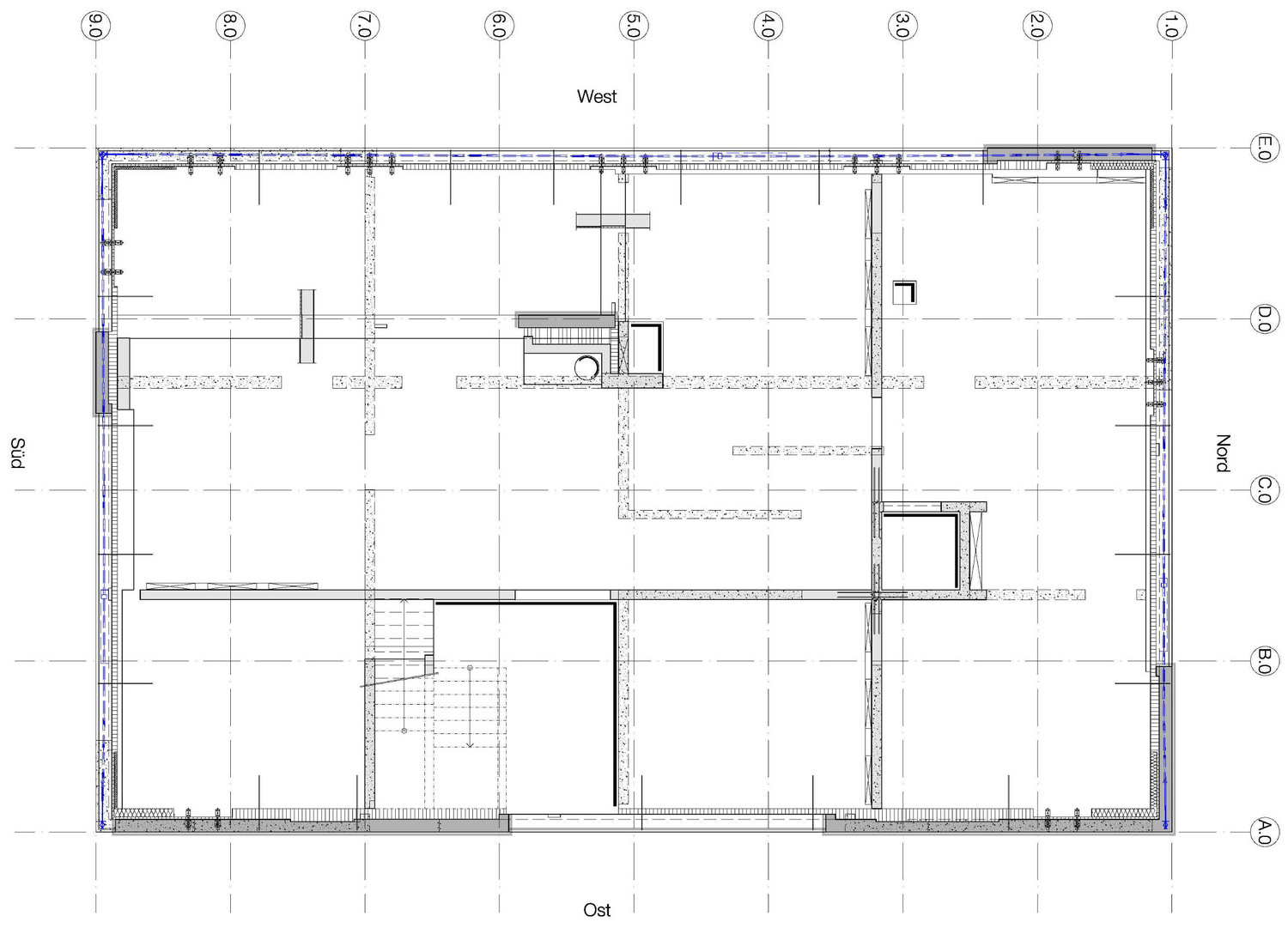 Erdgeschoss (unten) Schnetzer Puskas Ingenieure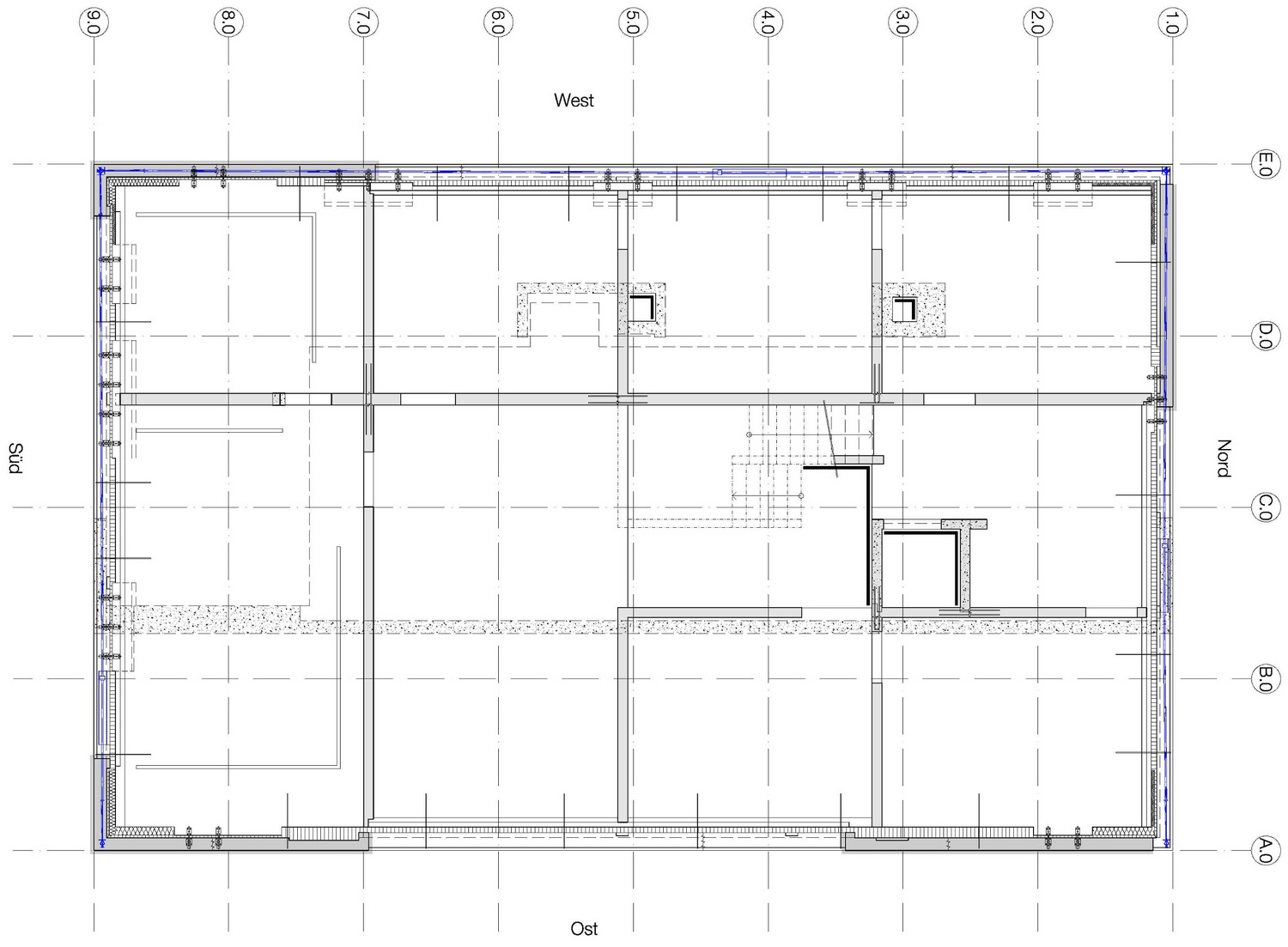 Schalungsplan, 1.Obergeschoss (oben) Schnetzer Puskas Ingenieure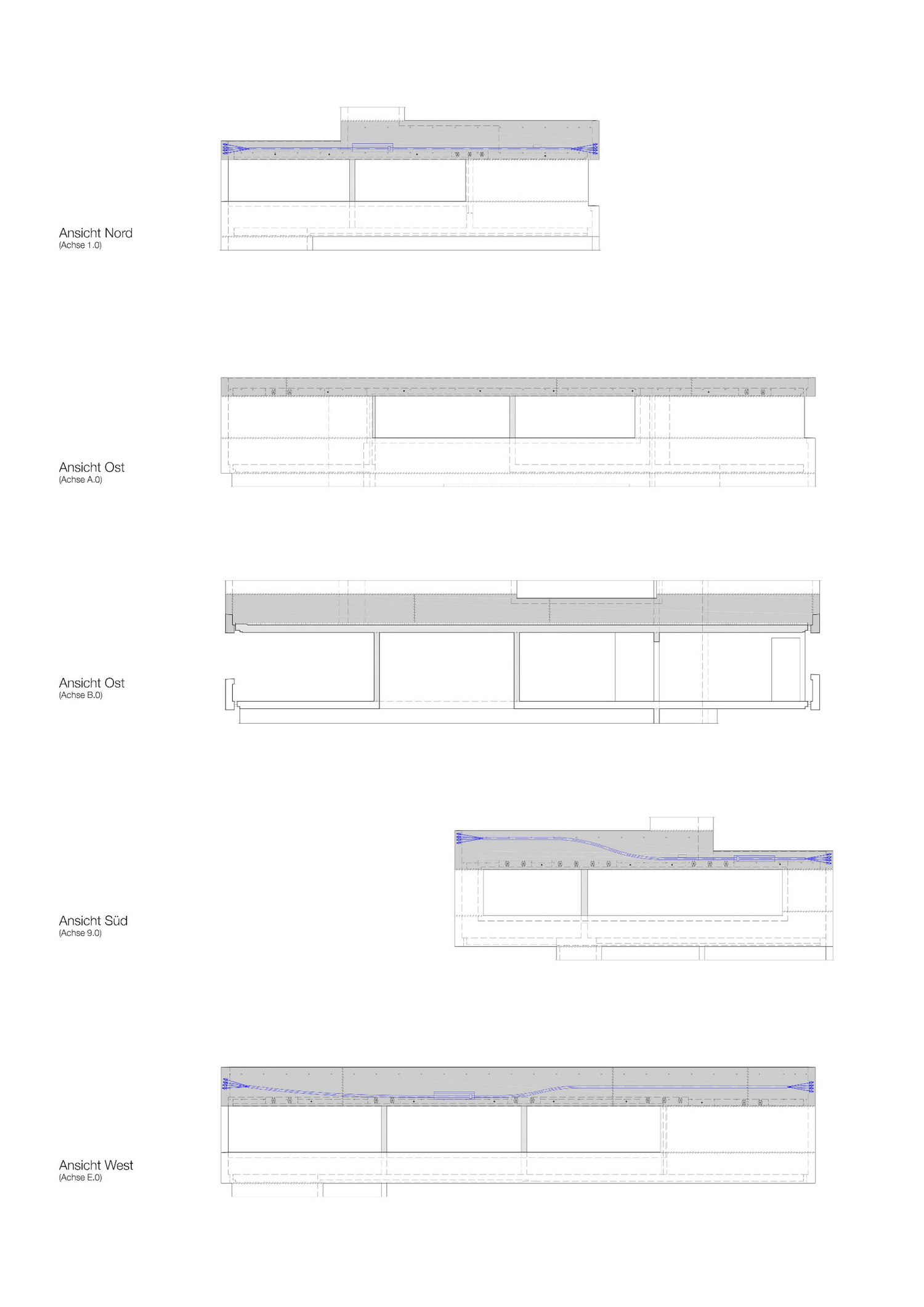 Fassadenansichten der vorgespannten Brüstungsbänder im 1. Obergeschoss mit spezifischen Ankernischen Schnetzer Puskas Ingenieure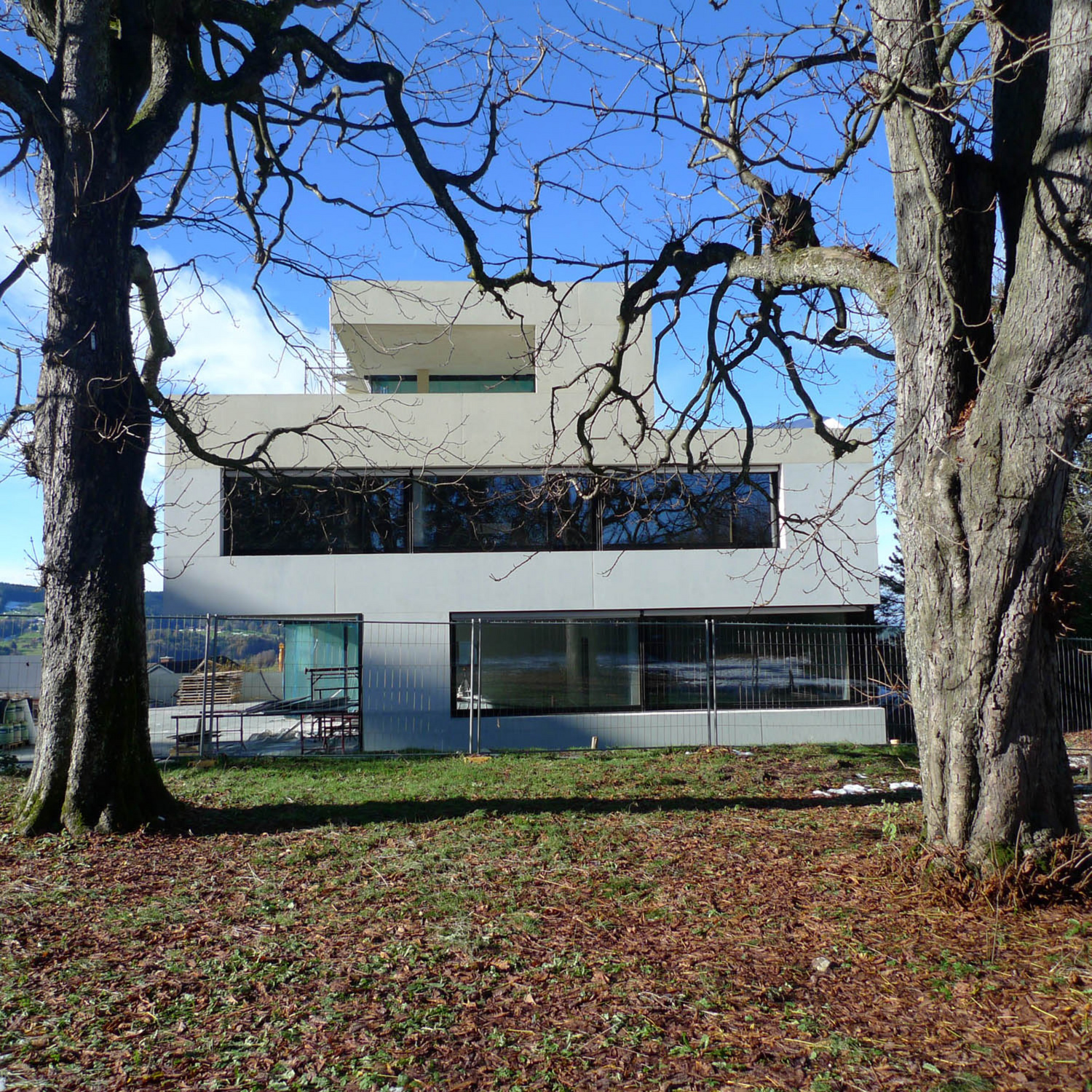 Schnetzer Puskas Ingenieure
| | |
| --- | --- |
| Client | Privat |
| Architecture | Marques Architekten AG, Luzern |
| Structural Engineering | Schnetzer Puskas Ingenieure / Borgogno Eggenberger + Partner AG, St. Gallen |
| Planning | 2009-2011 |
| Realisation | 2011-2013 |
| Status | Built |