| | |
| --- | --- |
| Client | Schweizer Alpen Club SAC |
| Architecture | ETH-Studio Monte Rosa Zurich / Bearth & Deplazes Architekten |
| Timber Construction | Ingenieurgemeinschaft Holzbaubüro Reusser / SJB Kempter Fitze |
| Planning | 2003-2008 |
| Realization | 2008-2009 |
| Status | Built |
The new Monte Rosa Hut was built on the occasion of the 150th anniversary of the ETH as a structurally groundbreaking and sustainable project. How does one build a house in the mountains at 2883 meters above sea level? The answer to this question involved more than just static calculations of ceilings, walls, supports and foundation. The challenge consisted of formulating the task in its overall concept and finding the optimal solution both in the materialization as well as in the logistics. The location required the formulation of the climatic conditions, the effects of snow, wind and earthquakes, the geological conditions, the transport distances and means of transport, as well as the design. Besides the utilization requirements, the building structure that was developed was based on exactly these parameters.
The 5-floor building was constructed in a wooden element design, which was assembled on a star-shaped steel table and ten individual foundations that were integrated in the rock. The structure comprised 400 digitally recorded and mechanically connected wall and ceiling elements. Depending on the use, the exact mating of the edges or elements was made with wood-wood connections or integrated steel components. The crystalline form of the building offers a maximum volume for a minimal surface area. This results in the smallest possible target for external effects such as wind and snow and maximum space for the users. The floor plan surface is laid out as an asymmetric, multi-sided polygon. The inner walls, situated in five axes, form the star-shaped main supporting structure. The ceiling elements of each floor were spanned between the inner walls. This resulted in 10 trapezoidal rooms on each floor. Stabilization against wind and earthquake was provided mainly by the inner walls. The horizontal loads create a shear load and sagging moment in the supporting walls. This results in partial lifting reactions in the areas at the base of the walls, which are transferred into the rock via the anchoring nails. The high shear stiffness ceiling disks, the closed facade areas and the cascade-like interior staircase along the facade contribute mutually to the torsional stability of the building.



PUBLICATIONS
Article in Tec21, 135 (2009), in German
© espazium.ch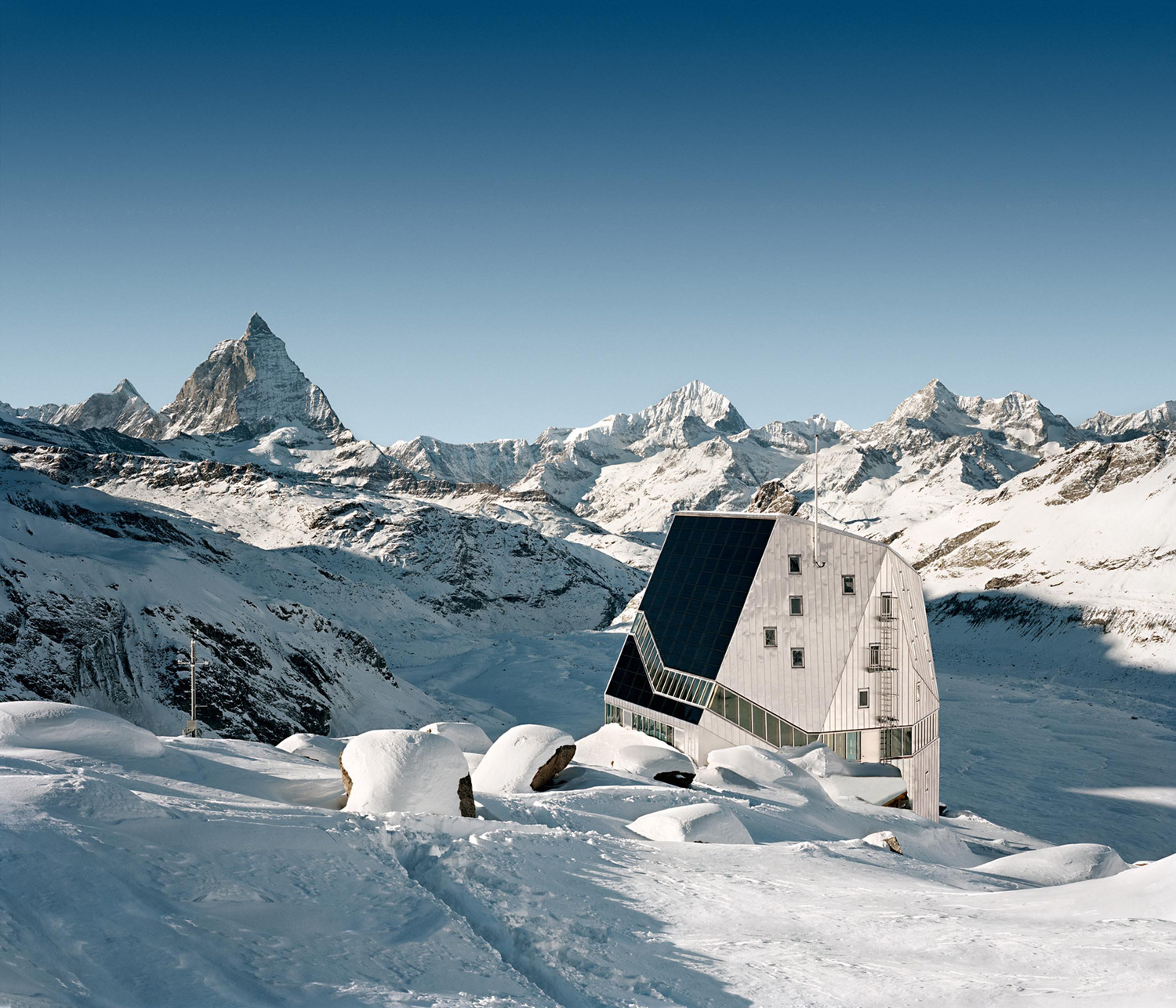 ETH-Studio Monte Rosa / Tonatiuh Ambrosetti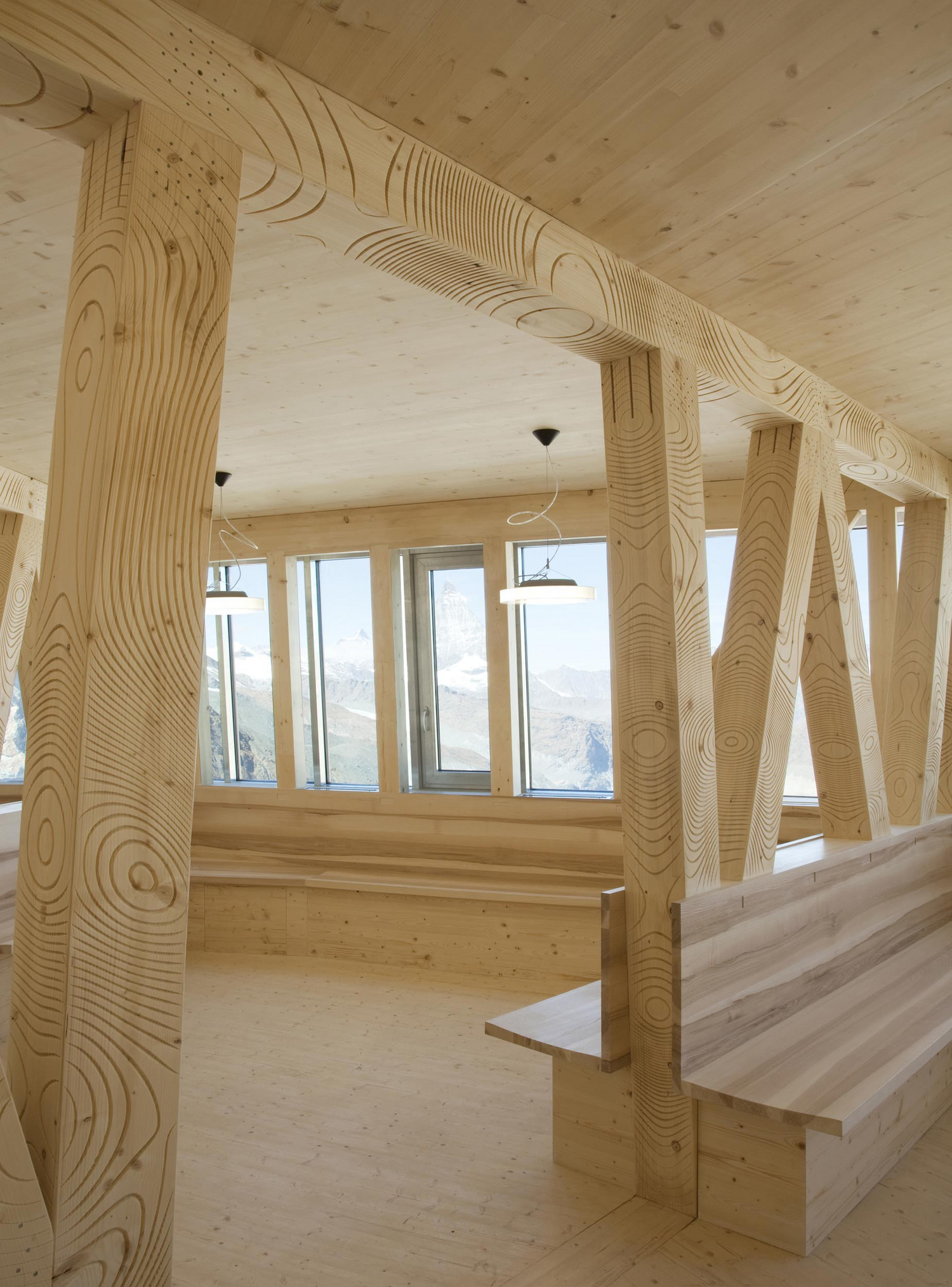 Essraum ETH-Studio Monte Rosa / Tonatiuh Ambrosetti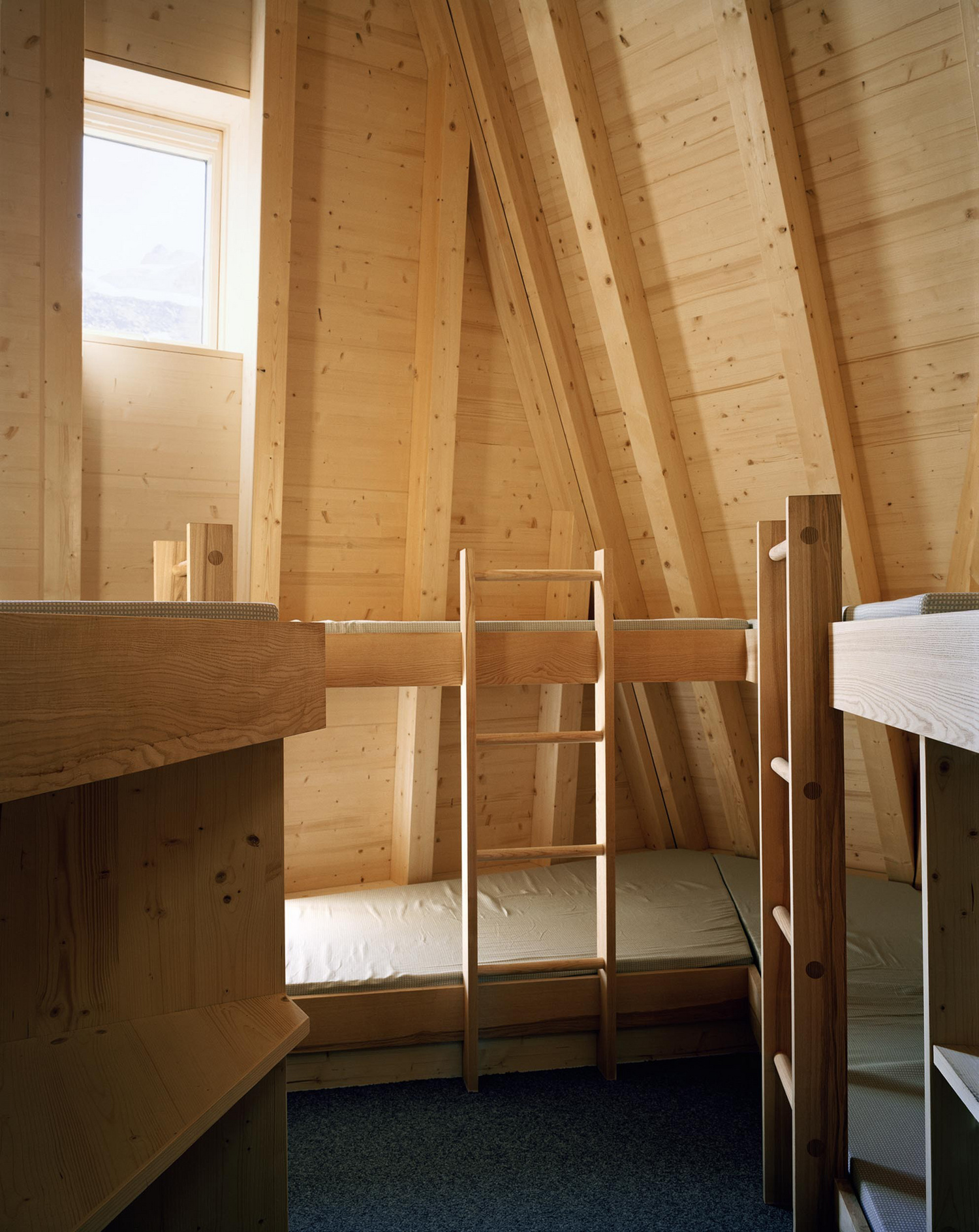 Schlafraum ETH-Studio Monte Rosa / Tonatiuh Ambrosetti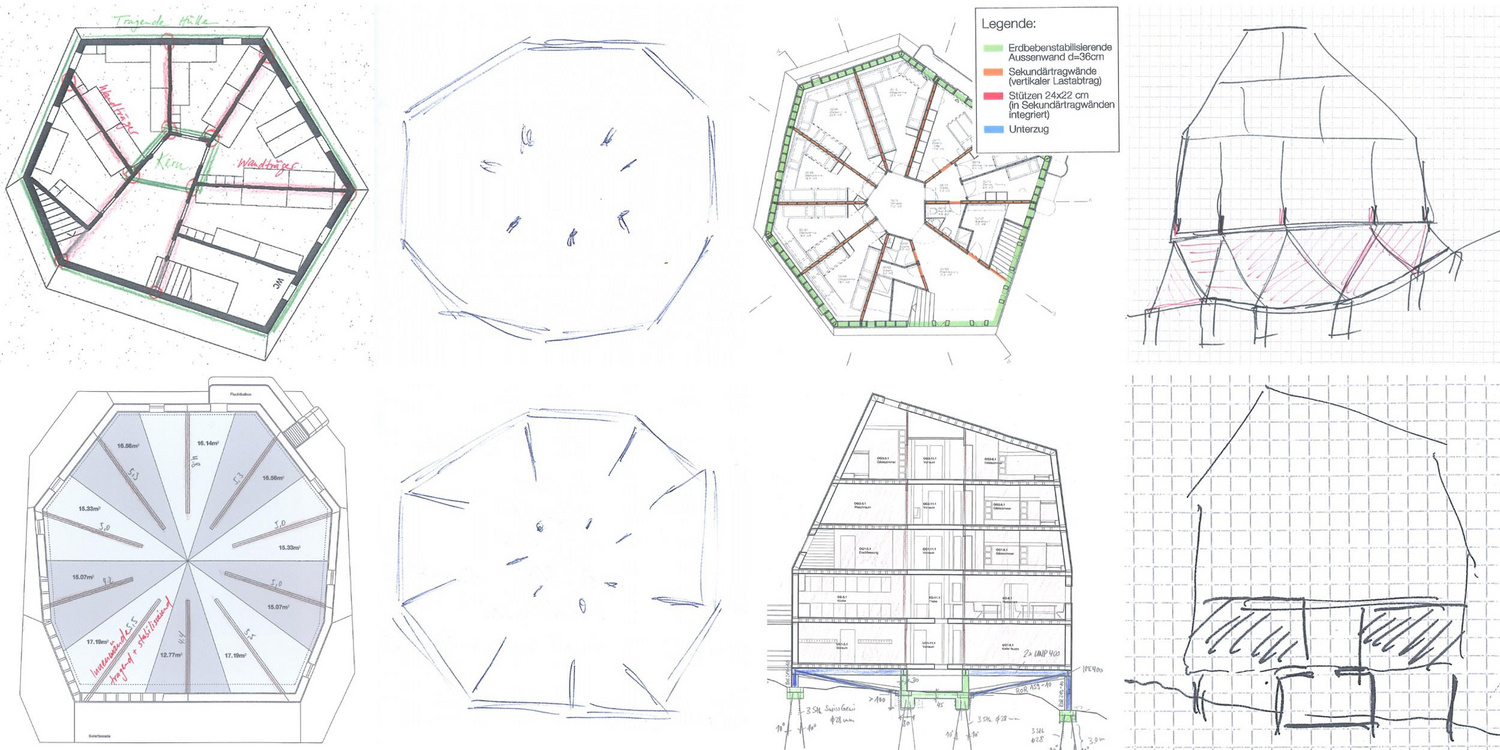 Chronologischer Entwicklungsprozess der Tragstruktur Schnetzer Puskas Ingenieure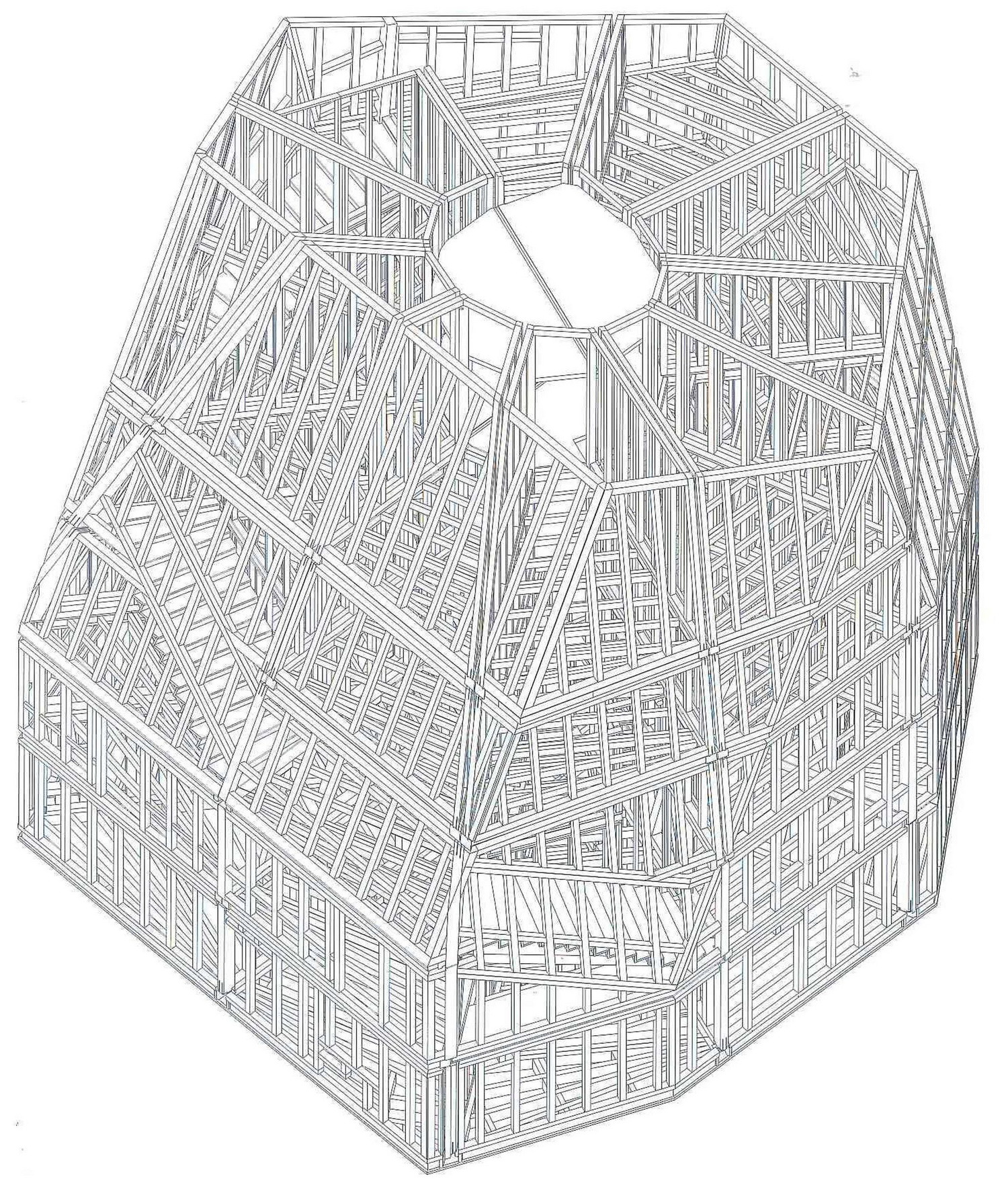 Tragstruktur des Holzbaus Ingenieurgemeinschaft Holzbaubüro Reusser / SJB Kempter Fitze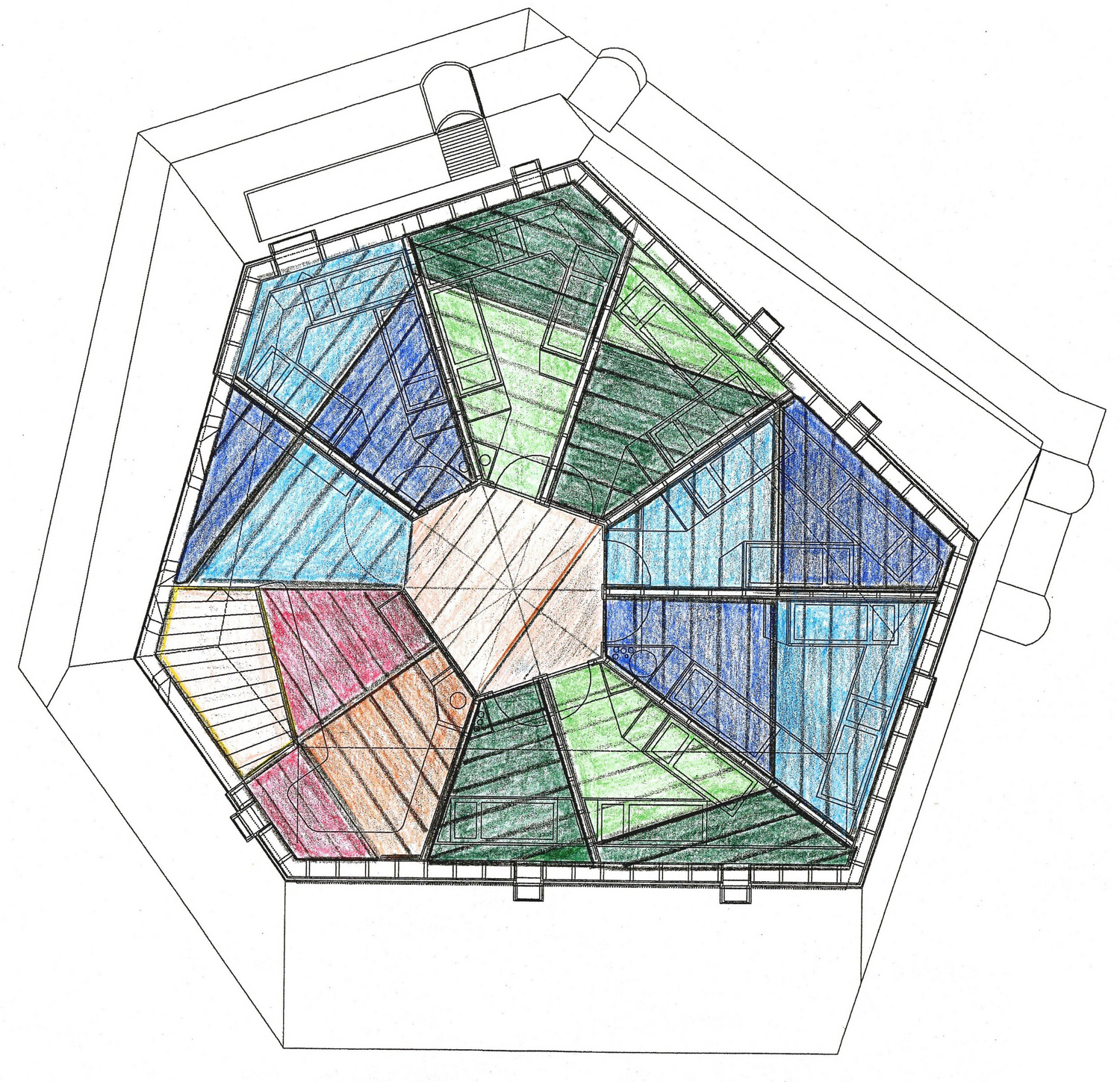 Skizze der zwischen die Achsenwände gespannten Geschossdeckenelemente Schnetzer Puskas Ingenieure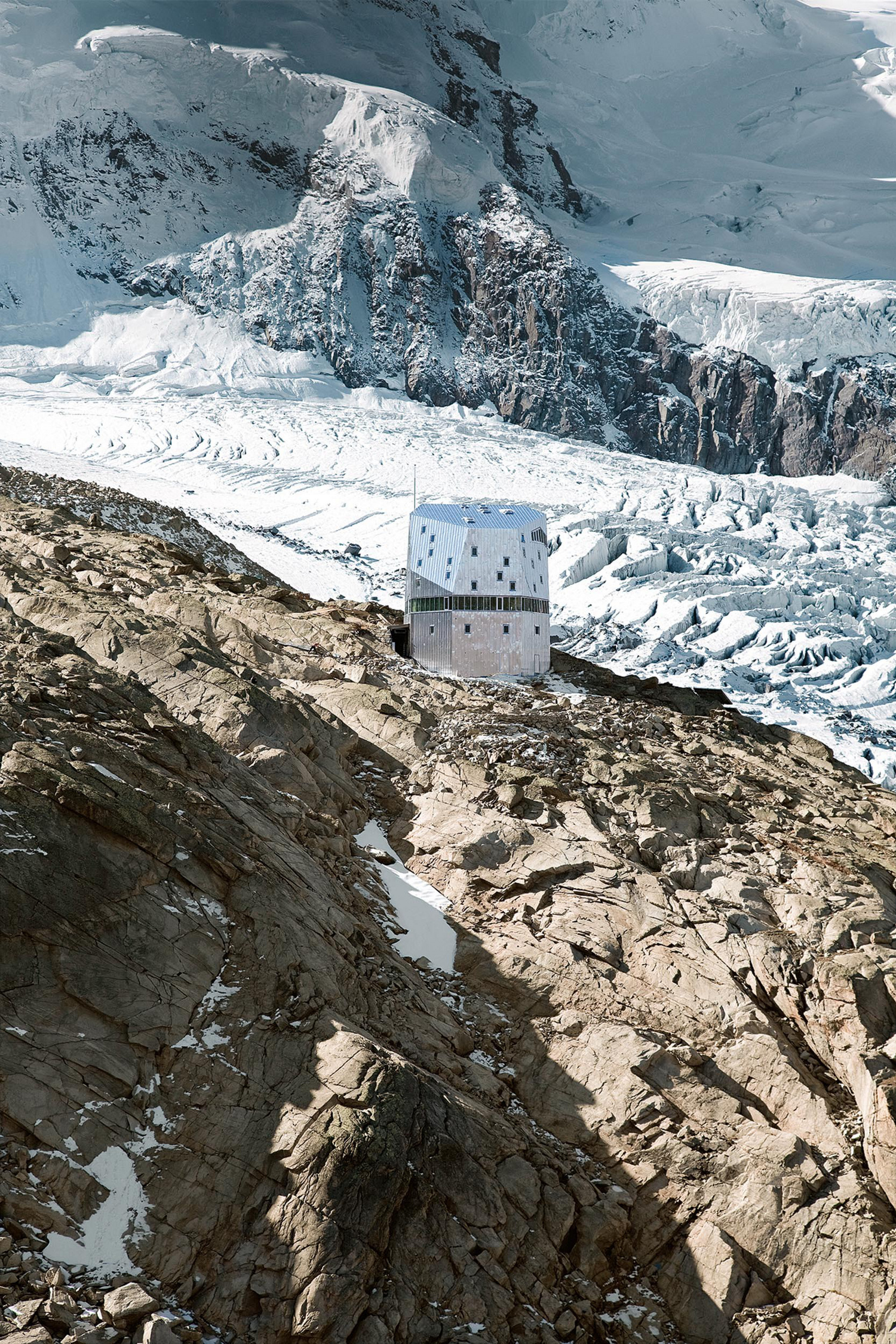 ETH-Studio Monte Rosa / Tonatiuh Ambrosetti
| | |
| --- | --- |
| Client | Schweizer Alpen Club SAC |
| Architecture | ETH-Studio Monte Rosa Zurich / Bearth & Deplazes Architekten |
| Timber Construction | Ingenieurgemeinschaft Holzbaubüro Reusser / SJB Kempter Fitze |
| Planning | 2003-2008 |
| Realization | 2008-2009 |
| Status | Built |